Originally developed to replace hazardous cleaning solvents, Technofox has worked for over 3 years to develop an effective, VOC-free, non-volatile formulation while using non-hazardous and REACH certified materials. Since 2016, we have been testing our product in different areas. Eco-Clean is an ideal substitute for cleaning paints and inks.
Hazardous solvents containing Volatile Organic Concentrates account for over 6 million tonnes per year in Europe. Our primary goal was to create a replacement for these very harmful materials in the paint industry. We were looking to meet new safety criteria, while providing equivalent effectiveness to hazardous materials such as aromatic solvents widely used in the industry. 
Without halogenated, aromatic or naphthalene petroleum solvents, our products are non-hazardous and do not contain substances that are harmful to the ozone layer. Since then, the company plans to continue its development towards solutions that are more respectful of man and the environment, particularly in degreasing and industrial stripping.
DISCOVER OUR
PRODUCT RANGE
Technofox wants to respond to the demands of our users in a simple and efficient way. By offering a turnkey solution for paint shops, we relieve every company of tedious logistical and administrative tasks. Simplicity and efficiency are the key to our success worldwide. Our cleaning solution can be used in various fields of activity where hazardous solvents are omnipresent.
Originally intended for the cleaning of paint, varnish and ink, Technofox solutions can be used in a wide range of industries, always with the aim of improving safety and providing a more pleasant working environment for its users.
The interesting features of the Eco-Clean Plus allow the cleaning of all spray tools for paints. Whether petroleum or water-based, the Eco-Clean allows for fast and efficient cleaning.
Our products are harmless to health and free of unpleasant odours. They do not pose any health risks, unlike commonly used solvents. Our products do not contain any hazard labels and are REACH certified.
Free from ozone depleting substances, our products are biodegradable and reduce the risks associated with the use of hazardous solvents such as; Acetate, Xylene, Toluene, Benzene, Acetone...
Our products contain no VOCs (volatile organic compounds) and are reusable, which reduces the cost of use.
Due to its efficiency and reduced volatility, our products reduce the consumption of cleaning solvents by 10 to 15 times. Easy to use in a closed circuit, the product offers a long duration of action and reduces the use of dangerous solvents in workshops by 95%.
Our formulations are safe to use. They do not contain any flammable or explosive solvents. Storage no longer represents any risk for companies, which limits the need for costly investments to comply with standards.
Our product is REACH Compilant certified and is approved by a large number of organisations on occupational safety and environmental protection.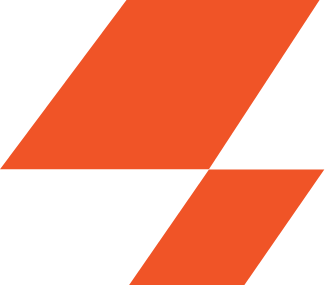 Let's preserve our planet!
To ensure the best for the future of our children!
Made from caustic-free and harmless raw materials for safe handling and storage.
Every day, thousands of workers improve their working environment and reduce the use of hazardous materials.
We focus on the training that can be provided for responsible handling and storage to improve safety.
We take back the waste and have it processed by a specialised company to ensure proper disposal.
Supported by various international and regional bodies, we can reduce the risk of serious illness from toxic products, reduce accidents at work and preserve our planet.