COST-EFFECTIVE AND ECOLOGICAL SOLUTIONS
The railway industry regularly uses solvents for various machine maintenance, cleaning and degreasing purposes. Technofox® leads to innovative solutions and allows us to meet the most demanding needs.
Cleaning paint tools with the Eco-Clean and TF-ONE range
Cleaning before painting with our Eco-Wash solutions
Degreasing mechanical parts with Eco-Wash Plus
Efficient and sustainable filtration based on PET bottle recycling
Stripping of parts and old paint
 
Our products meet stringent safety and environmental standards. Offering sustainable solutions for all mechanical and paint shops, they also reduce VOC and hazardous gas emissions by reducing the risk of flammability and explosion.
Other products in the Technofox range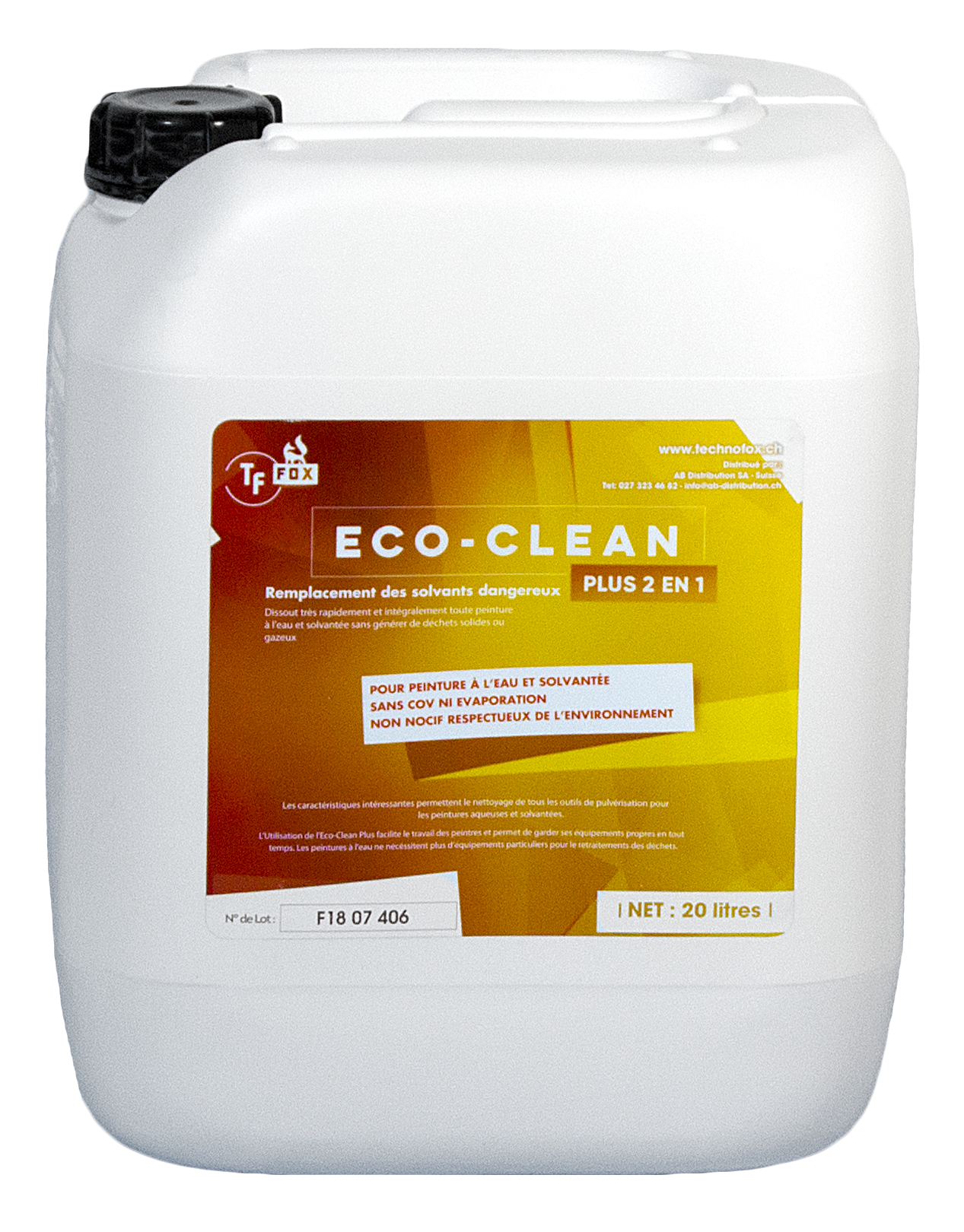 ECO-CLEAN PLUS
The Technofox Eco-Clean range allows all cleaning and washing operations to be carried out like the thinners on the market. It can be used effectively in a Technofox automatic washing machine.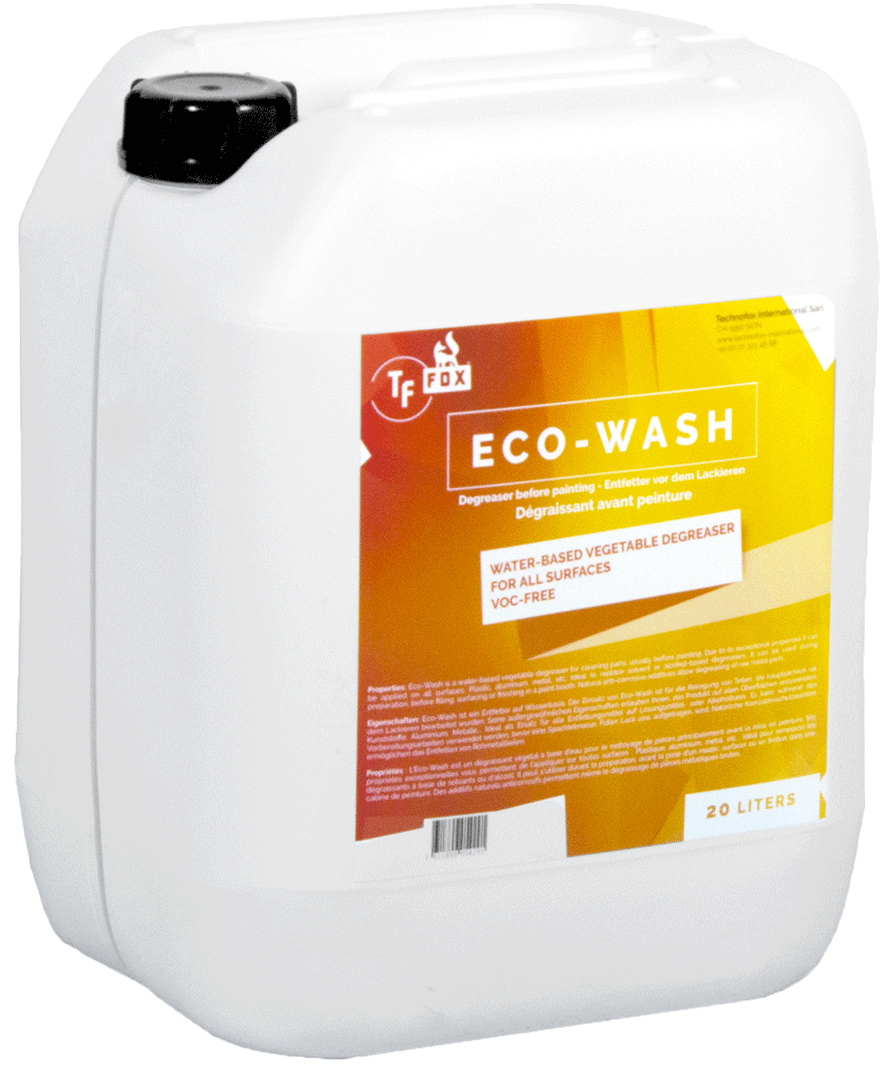 ECO-WASH
Eco-Wash is a very powerful solution for degreasing new parts or after sanding. It provides a clean surface before painting. Replaces solvent and alcohol based degreasers with one effective product.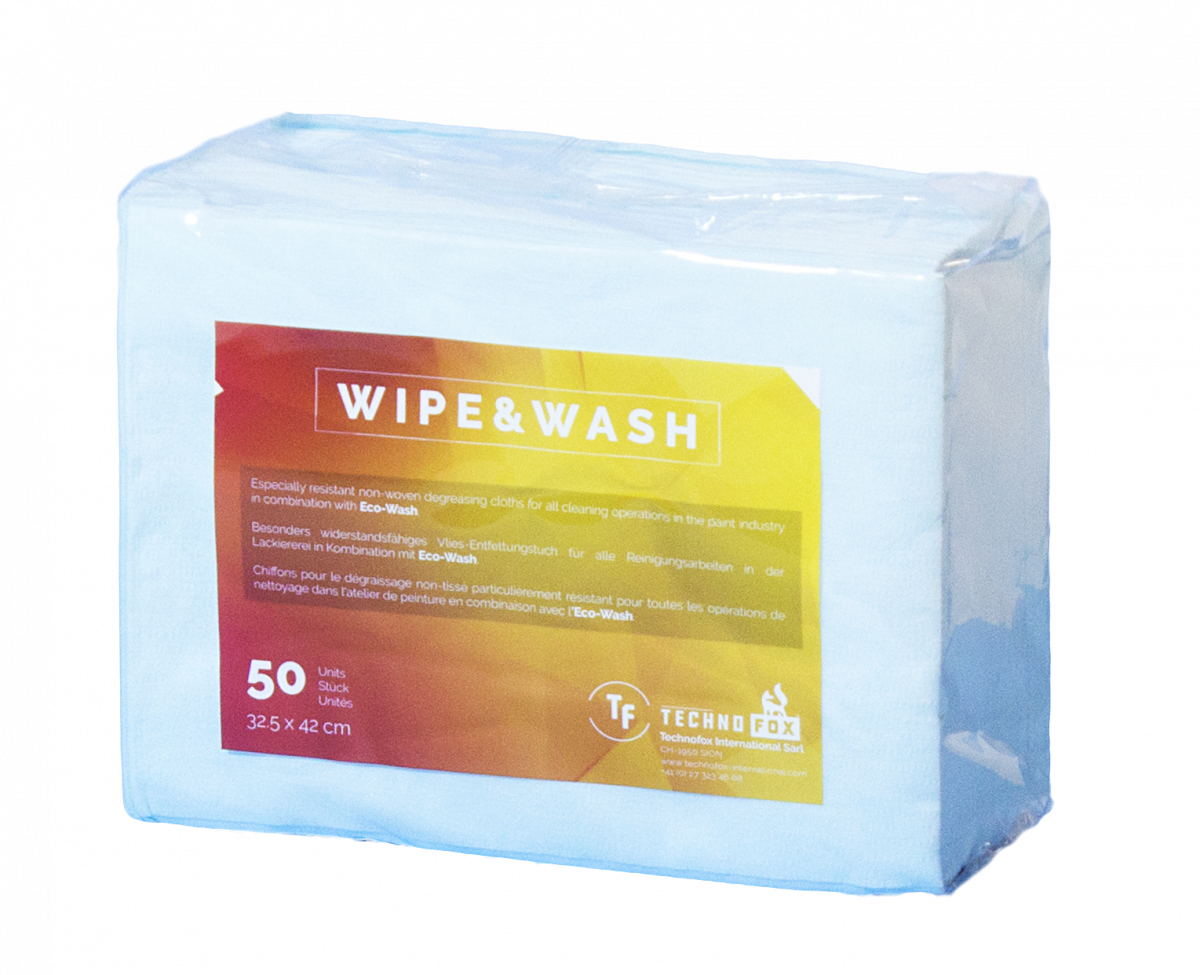 WIPE&WASH
Particularly strong, non-woven degreasing cloths for all cleaning tasks in the paint shop in combination with ECO-WASH and ECO-SHINE.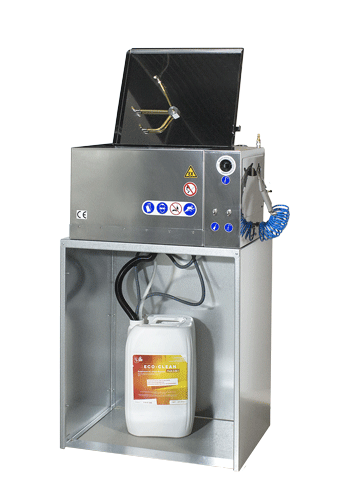 TF-ONE
The use of this machine in combination with the Eco-Clean Plus product considerably reduces handling and cleaning time. In less than 60 seconds, a perfect cleaning is achieved without dismantling the air cap - nozzle and needle. This can only be achieved with Technofox bioluants.
USED BY HUNDREDS OF PAINT SHOPS AROUND THE WORLD,
OUR SOLUTION SIGNIFICANTLY REDUCES COV EMISSIONS AS WELL AS
THAN THE CREATION OF TOXIC WASTE.
Our products can reduce the risk of serious illness, accidents at work and preserve our planet.